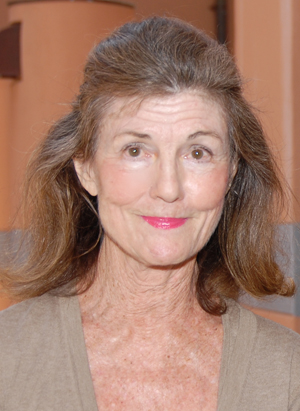 B.A. Stanford University, 1955
Mrs. Hunter was born in Santa Barbara and is a graduate of Stanford University. She attended the Georgetown School of Foreign Service and studied Spanish at Universidad Iberoamericana in Mexico City. Her background is in history, political science and international relations.
After raising six children she completed undergraduate requirements in Italian Renaissance art with a minor focus in Greek art and archeology, and went on to graduate studies in these fields at the University of California, Santa Barbara. She also has long-standing interests in science (cosmology), the fine arts, archeology, Himalayan culture and is an accomplished photographer.
Mrs. Hunter was Vice President of the Board of Trustees of Laguna Blanca School, a director of the Nuclear Age Peace Foundation, a director of the Santa Barbara Civic Light Opera and a director and Vice President of the Board of Trustees of the Santa Barbara Symphony. Philanthropic activities have included membership on the Women's Board of the Santa Barbara Museum of Art, the Junior League, and the Music Academy of the West; support has been given to the Department of Religious Studies and Arts and Lectures at UCSB. Currently she is a member of the Santa Barbara Foundation Roundtable. In addition to charitable endeavors, Mrs. Hunter is a member of the Explorers Club, The Travelers Century Club, The Grosvenors Council National Geographic, and the Circumnavigators Club.