Through this privately funded initiative the institute seeks to provide a dynamic crucible where non-scientists and scientists alike can explore and benefit from the vibrant relationships between art and science. Artist-in-Residence Jean-Pierre Hebert leads this program, supported by the Art Advisory Committee whose membership includes successful local artists, scientists and museum curators. Activities include exhibitions, collaborations and public talks.
Visitors are invited to enjoy the institute's permanent collection gracing the walls of Kohn Hall, a beautiful Michael Graves building; and the innovative dual screen continuous display of scientific imagery as art in the entrance to the new wing, made possible by a generous gift from Eli and Leatrice Luria.
Jean-Pierre Hébert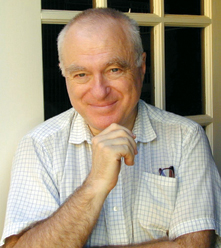 Jean-Pierre Hébert was appointed Artist in Residence at the Kavli Institute for Theoretical Physics at UC Santa Barbara in June 2003. His professional background in engineering and computer programming languages originally led to a consulting career, though he maintained his interests in arts and mathematics. In 1979 Hébert pioneered the creation of drawings based on original code and computer-driven devices, and in 1983 he ceased consulting to devote himself fully to art.
In 2006, Hébert received the Pollock-Krasner Foundation grant.
Hébert's first exhibition took place in 1989, and since then his work has been exhibited throughout the U.S. and has achieved international recognition. His work is featured in the Pioneers section of the Digital Art Museum site, and is documented in the New York Drawing Center. Recently he mounted a solo exhibition at Arizona State University entitled "Traces on Sand and Paper," and his work was included in the "Brooklyn Print National" show at the Brooklyn Museum of Art. His work has been selected almost every year since 1989 for the juried SIGGRAPH Art Galleries and Travelling Art Shows, and has been exhibited in Helsinki, Finland at Kiasma Museum of Contemporary Art show "Alien Intelligence," and in Vence, France at the Galeri Alphonse Chave.
Hébert has lived in Santa Barbara, California since 1985, and his work is known locally from exhibitions at the Design Arc, Monlleo, Faulkner and Karpeles galleries.
For more information and examples of his work please visit his web site: http://jeanpierrehebert.com.
---
Online Talks
KITP GROUP SHOW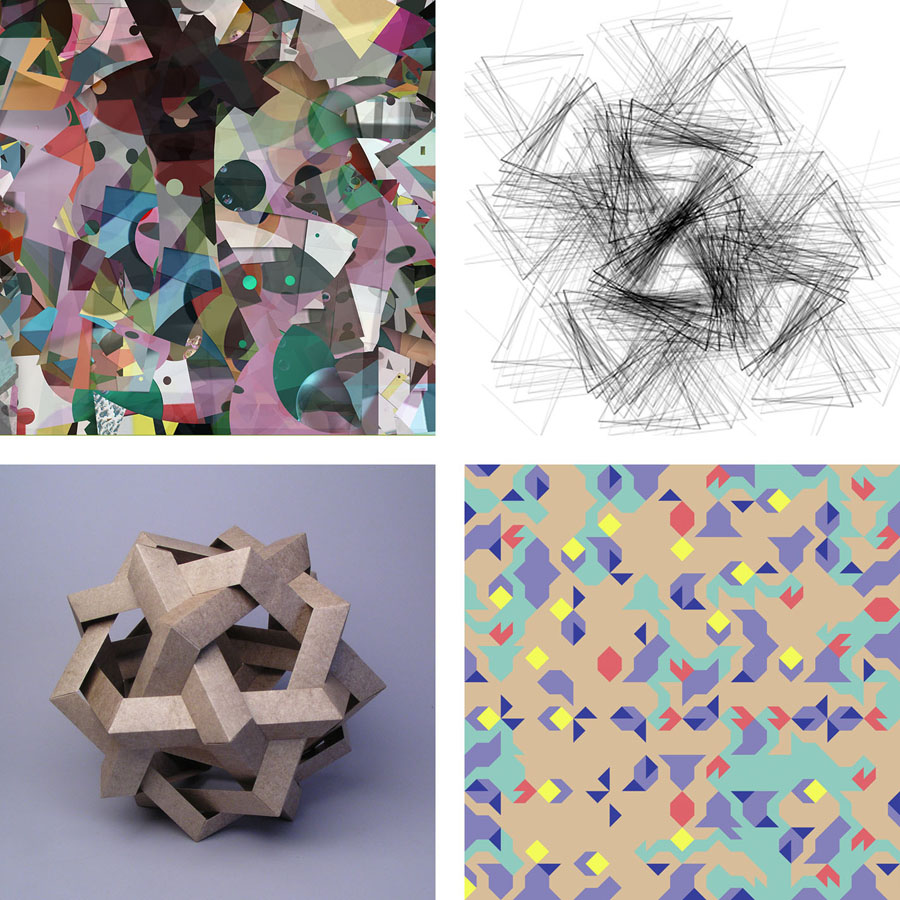 ALGORISTS 2009
David Em
Independent Artist, Los Angeles, CA
Jean-Pierre Hébert
KITP Artist in Residence, UCSB
Paul Hertz
Independent Artist, Evanston, IL
Robert J. Lang
Independent Artist, Alamo, CA
David Em presents a short retrospective of his digital printmaking, while Jean-Pierre Hébert shows his current drawings, snapshots of time and change. Paul Hertz evolves his tilings of the plane in different media, while Robert Lang concentrates on the mathematics of paper folding.
David Em has pioneered digital printmaking from the mid seventies and he continues to explore the latest possibilities of the technology. Jean-Pierre Hébert focuses on drawings and sand or water installations. Paul Hertz works in digital and traditional media, with particular interest in intermedia, algorithmic composition, and performance. Robert Lang is a master of the art of origami and is scheduled to come to UCSB and lecture in February 2010.