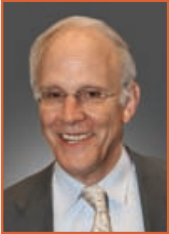 David Gross, KITP Director.
At the end of May, the Kavli Institute for Theoretical Physics China (KITPC) was inaugurated in Beijing in a ceremony at the Great Hall of the People. We extend our hearty congratulations to our sister institution, which in many ways is modeled after the KITP here in Santa Barbara.
This modeling is no surprise since I was asked two years ago to help the Institute for Theoretical Physics in Beijing (which was founded one year before the ITP was founded in Santa Barbara) to reform and extend their scope of operations in accordance with China's decision to invest vast resources in the development of basic science and technology.
Not surprisingly, the advice of the International Advisory Committee that I put together was to follow the lead of the KITP by initiating programmatic activity that would bring world-class scientists to China from around the world to work together on research problems in leading areas of physics and closely related subjects.
In a remarkably brief period of two years, our Chinese colleagues and we on the International Advisory Committee worked together to fashion a new institute, which Fred Kavli was generous enough to support, along with a second institute in Beijing (the Kavli Institute for Astrophysics and Astronomy).
Though our sister institution is in many ways modeled after the KITP, it has an additional, important pedagogical mission aimed at enriching the physics education for China's young people. The KITPC aims to run short-term schools on specific topics as well as create and administer allied, educational programmatic efforts.
We welcome the Kavli Institute for Theoretical Physics China to the growing constellation of Kavli institutes and look forward to mutually beneficial collaborations.
David Gross
KITP Newsletter, Spring 2007