The Duval family ignites scientists' imaginations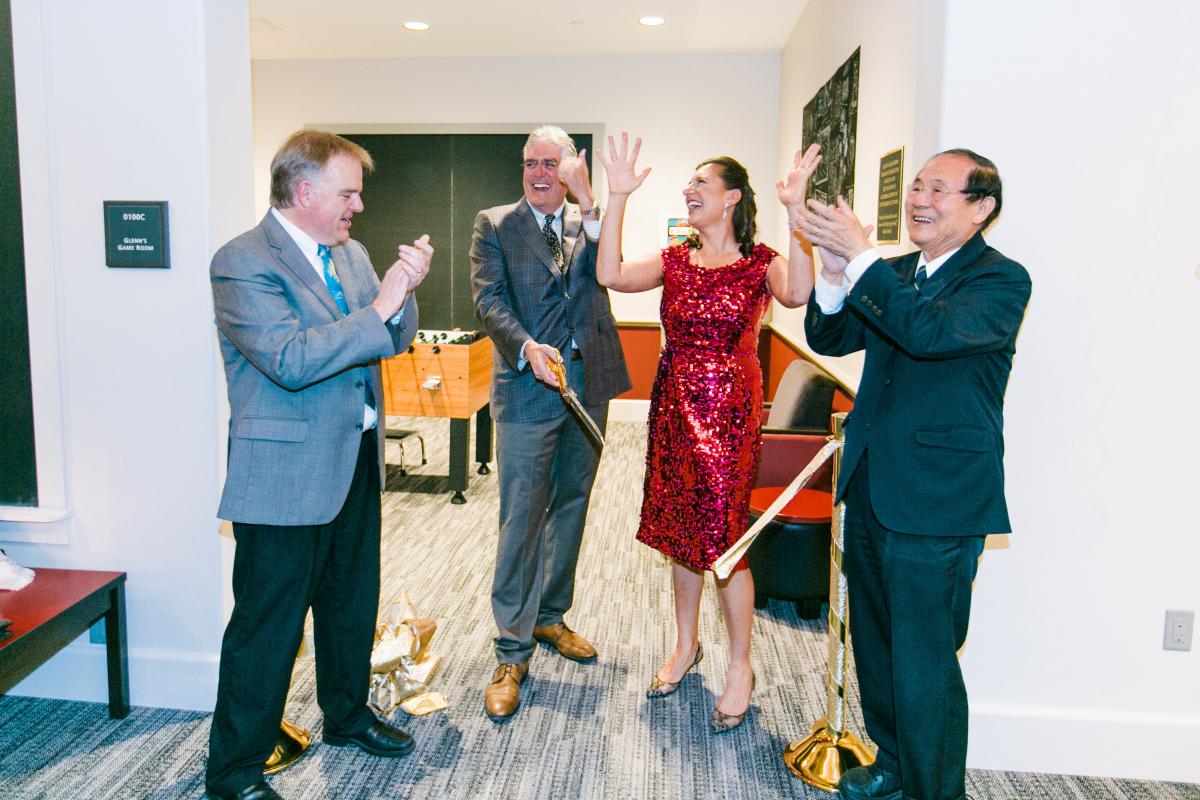 Few universities invite scientists to step outside their routines and home campuses in a way that inspires sharing. KITP pioneers new ways to empower and train the next generation of scientists to pursue groundbreaking research and foster collaborative networks. Designed with physicists and their loved ones in mind, the Charles T. Munger Physics Residence supports this mission by housing the majority of the thousand or more yearly KITP visitors and their families. Within the Munger Physics Residence, Glenn Duval encourages creative serendipity in an unusual way: through spending time having fun playing pinball or one of the many other games in what is now known as Glenn's Game Room.
"We need more people with active imaginations," said Glenn. "This stuff is so esoteric that you need to encourage sharing so all these crazy thoughts do not get lost."
Glenn, a UC Santa Barbara Foundation trustee who earned his bachelor's degree on campus in 1980, also supports adventurous initiatives like the Institute for Energy Efficiency and deep-sea explorer Bob Ballard's Nautilus expedition. In 2014, Glenn made the first gift to the KITP Endowment Campaign to help graduate students achieve their dream of living among the stars. This thrill of the unknown is what first drew Glenn to the KITP and to the Munger Physics Residence, where he and his family (which includes a family pet pig named Hamlet) give scientists a place to gather and play.
---
"KITP is the place where a better future goes from the theoretical to the practical."
---
In Glenn's Game Room, physicists can bond over a friendly game of chess while their kids play foosball. The game room is furnished with pinball machines, table tennis and other games that help scientists relax. Glenn loves that KITP brings scientists together and he wants to help them make lasting friendships that lead to lifelong collaboration. Last year, he celebrated "Glenn's Stellar 60th" in the game room with his family, friends and KITP scientists.
"I am proud to be a KITP supporter because all who are involved share a pure love of science and the dream of impacting the future," said Glenn. "KITP is the place where a better future goes from the theoretical to the practical."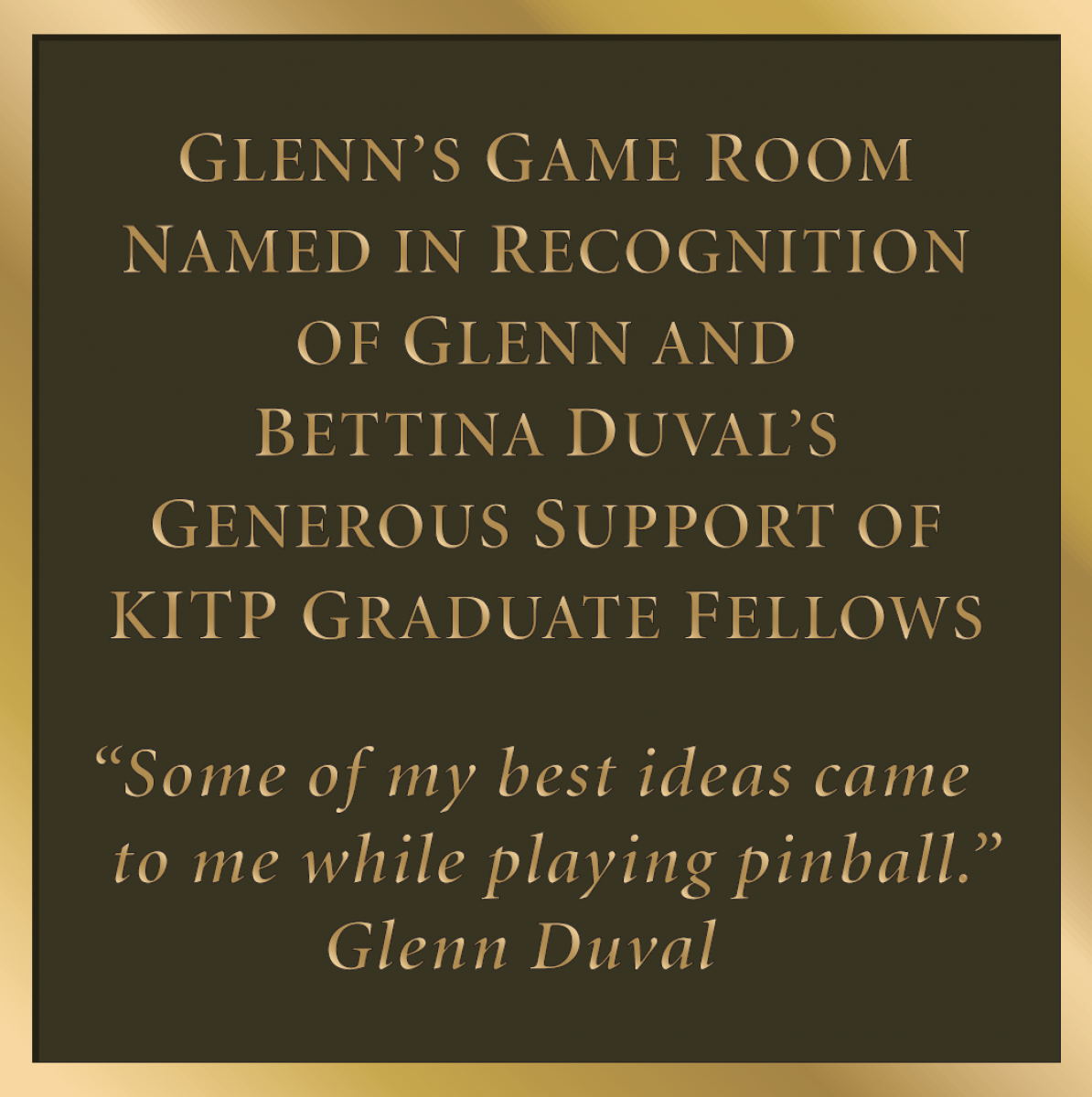 ---