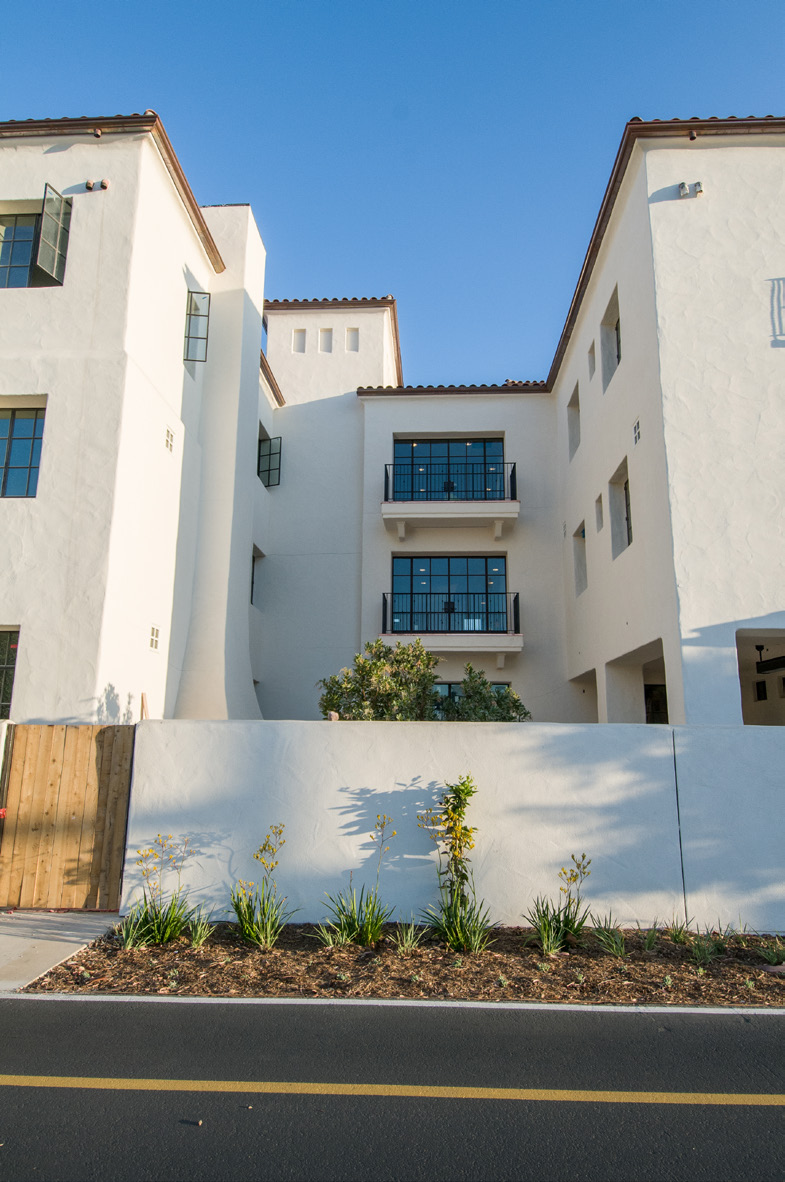 Photo by Tony Mastres.
LEED, stands for Leadership in Energy and Environmental Design and is a green building certification program that recognizes best-in-class building strategies and practices.
We are working toward Platinum certification, and highlights of LEED specified design in the KITP residence include:
✓ No carpet installed within three feet of any exterior entry, bathroom, or kitchen and use of water resistant flooring (no carpet) in kitchen, bathroom, and laundry room
✓ CO Sensors in each unit
✓ Low-flow plumbing including toilets with 1.3 gallons per flush or less, lavatory faucets with 1.5 gallons per minute or less, and shower heads with 1.75 gallons per minute or less
✓ All lighting fixtures are LED, 90% of lamps are ENERGY STAR
✓ ENERGY STAR appliances in all units, including refrigerator, dish washer with 6.0 gallons per cycle or less, clothes washer, and bathroom fan of at least 110 cfm
✓ Environmentally responsible paint and materials such as low VOC paint and adhesive/sealant as well as low VOC and 25% post-consumer recycled insulation
✓ Cement and aggregate specification showing locally manufactured within 500 miles
✓ Environmentally responsible landscaping with no invasive plants and 90% of plants are drought tolerant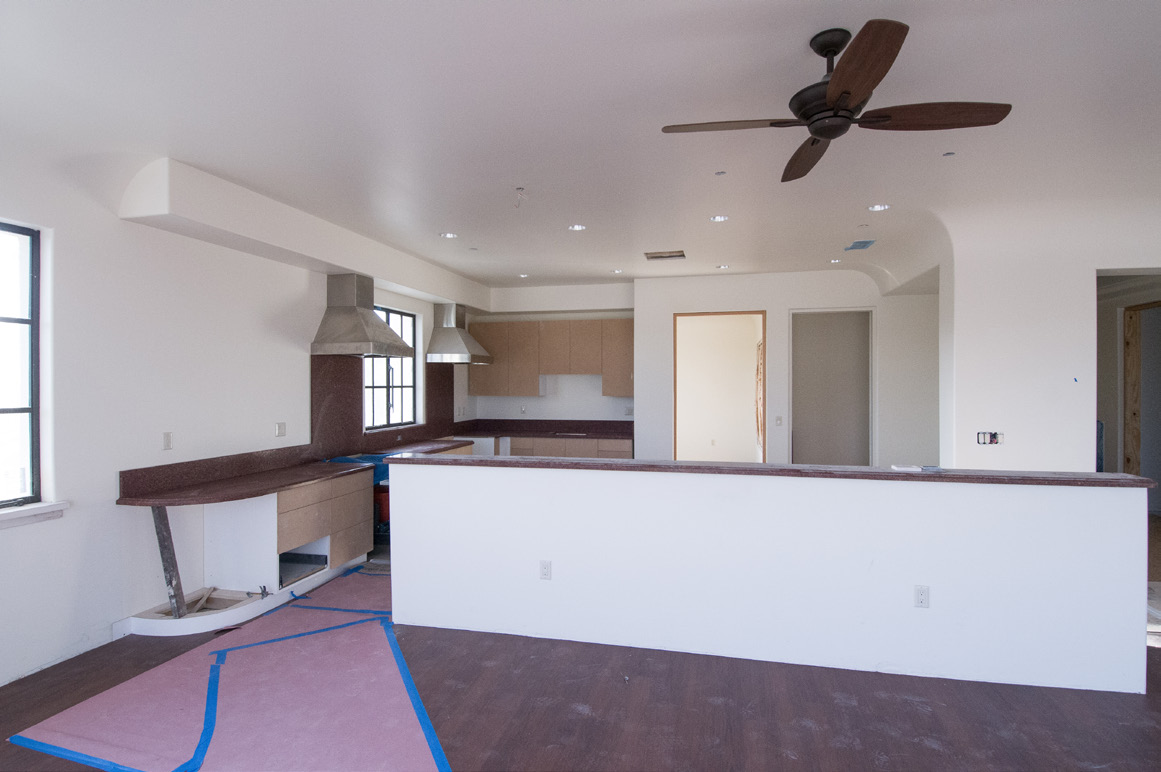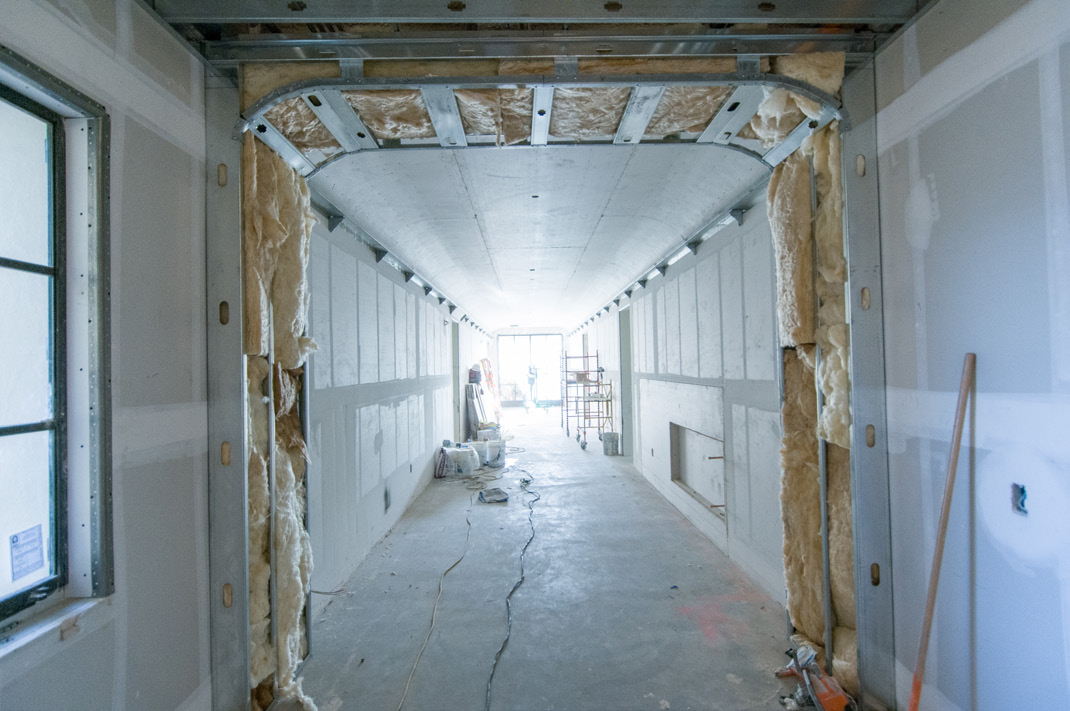 Photos by Tony Mastres.