Nobel Prize laureate David Gross wanted to be the first to break the news to KITP Director Lars Bildsten. So, with apologies for the early hour, he phoned his colleague at 6:30 a.m. on May 1, 2018 to congratulate him for being elected a member of the National Academy of Sciences (NAS).
Bildsten, who was in New York City and already awake, was thrilled. "That was wonderful news," he said. "It's a rare honor that provides an occasion to celebrate. The acknowledgement is quite profound."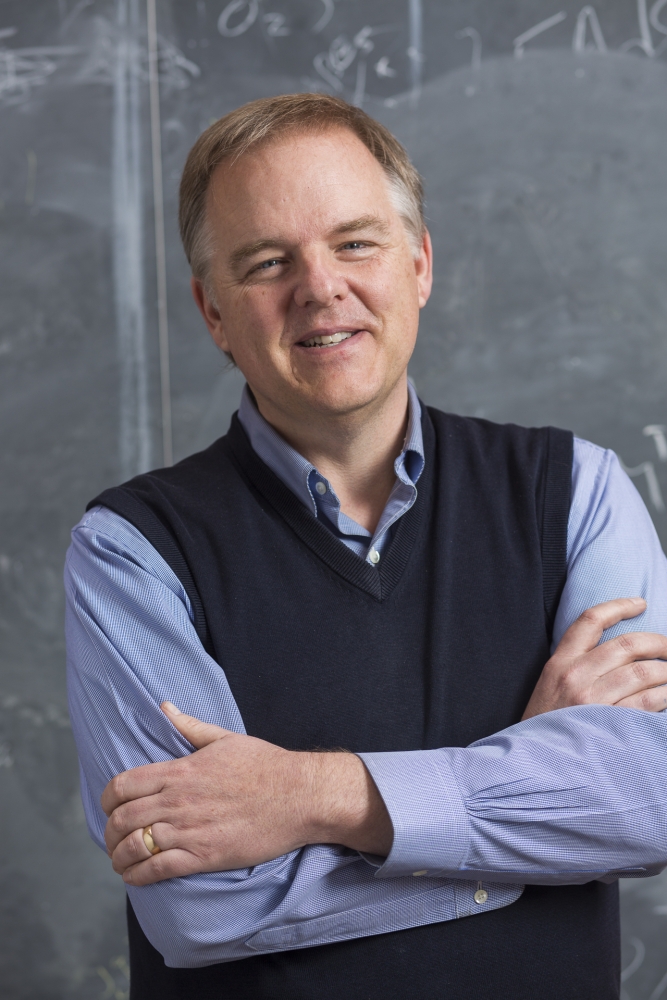 KITP Director, Lars Bildsten. Photo by Matt Perko.
"We are proud and delighted to congratulate Professor Lars Bildsten on his election to the National Academy of Sciences," said UCSB Chancellor Henry T. Yang. "Election by one's peers to this most prestigious academy is not only a milestone achievement but also a deeply meaningful recognition of years of hard work, pioneering research and exceptional contributions. Through his original and influential work on the structure, life and death of stars, as well as his visionary leadership of our Kavli Institute for Theoretical Physics, Professor Bildsten is helping to advance the field of stellar astrophysics and deepen our understanding of the universe."
This accolade from NAS, Bildsten said, has only boosted his momentum, adding that he is eager to continue his theoretical research in time domain astrophysics, a field dramatically enabled by many new space and ground-based telescopes, especially the Zwicky Transient Facility and the Las Cumbres Observatory.
- Julie Cohen, UCSB Public Affairs
KITP Newsletter, Fall 2018