A Unique Opportunity for Secondary School Science Teachers to Interact with Some of the World's Leading Research Scientists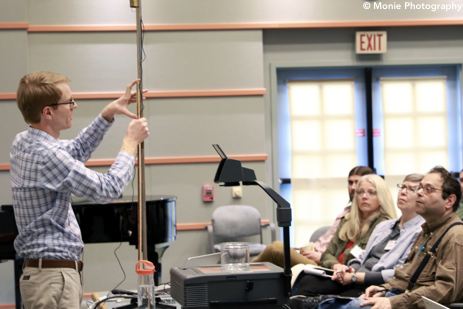 The KITP is dedicated to a series of one-day conferences designed to bring secondary school science teachers in the U.S. into close contact with some of the world's leading experts in the most exciting current areas of forefront physics research. This is done in conjunction with KITP programs and conferences, which bring to Santa Barbara many of the world's leaders in a given research area to advance the scientific frontiers in that area through discussion and research collaboration. The organizers of the teachers' conference select speakers from this group known for their talents as expositors to general audiences, as well as for their stature as scientists.
The conferences are scheduled to give ample time for questions and discussions from the audience, with talks typically about 40 minutes followed by an interaction period of 15-20 minutes. At lunch teachers gather with the speakers and other scientists for informal discussion along with great food.